HOME
|
eGOV
|
THESIS
|
RESEARCH
|
RECHERCHE
|
CONTACT
eGovernance of the Civil Society
| Transforming State |
eGovernance for a changing world
Electronic Governance of the Civil Society is key to help it face a changing Society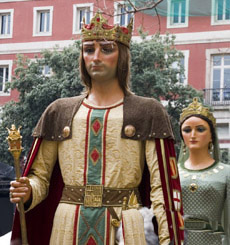 Information and Communication Technologies (ICT), Networks, eCommerce, eGovernment and Internet based virtual communities, all together interlinked in turmoil of change, deeply transformed the World and our Societies. Moving from eGovernment to eGovernance, States partially "horizontalize" their structures. This promise should give the Citizens a more participative power in public decisions.
It is the relay of Civil Society that traditionally makes governments and politicians better communicate with the citizens. However, because of the move to eGovernance, the need for this relays decreases.
On one hand in effect, State is becoming more and more directly accountable to the citizens, notably thanks to better ICT based communication channels. On the other hand, State is also becoming more and more efficient in gathering directly accurate and real time data on the citizens, thus becoming able to exert better control. The reciprocal is not true and this will lead eventually to citizens losing more and more control over their own lives. This converging tendency will affect the whole Civil Society that traditionally offered and controlled these relays; not only political parties and special interest groups but to a much wider extend Non Governmental Organisations. In this thesis, I foresee an increased and irrepressible need for a better e-Governance of NGO as their need to face this challenge will finally grow.

My research develops precisely this important question under different points of view.
To jump to the full text, follow this link...(

) or browse using the menu above for detailed views, notably regarding the revolutionary concept of the Internet Commons.